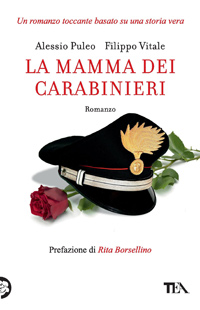 The Mother of the Carabinieri
In Palermo, in front of the house of Judge Borsellino, lives an old woman straight out of the pages of a story of the past. Sunday Lupo, this is his name, for years assisting the police that after the massacre of Via d'Amelio piantonano the home of the family of the magistrate, and has formed a bond with them so strong as to become, in their eyes, mom of all. Bring tea, water, croissants, sandwiches with frittersu, someone attacks a button or the uniform system. Until one day among those young policemen comes a guy who, intrigued, decides to find out why so much dedication and you tell her story. And what on Sunday, said Mimma, tells him it is a story as dramatic as true of the past, at a time when the Sicilian women suffered abuse and violence, in front of which had to bow his head in silence. Mimma tells a love never consumed for a young brigadier o the Carabinieri, a very strong bond that all his life, despite being trampled by the hostility of the men and the unwritten rules of honor ... An extraordinary story dall'epilogo surprising, that has touched all those who knew her, and that the intensity of the message contained in it, deserves to be, as stated in the Preface of Rita Borsellino, heard, lived and handed downu.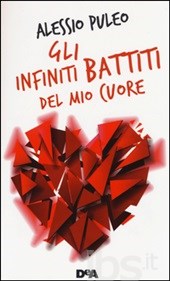 My heart belongs to you
My heart belongs to you: A sudden news. Deadly. Of those who leave no escape and you never want to hear. And you wonder what you would do if it happens to you. [...] A thread of hope. Weak. But the only possible one. Here is the core of this novel, the initial thrust that moves the story . It's the game of life, with its hyperboles and sudden reversals, is interwoven with the story of two boys, Alex and Ylenia: he, light-hearted and generous, and she, beautiful and elusive. After much emotional swings love explodes, dragged down by a swirl of situations that will lead the reader to the final twists, where life and death are compared in a ruthless struggle. A romantic and touching story that involves beginning to end. A glimpse of life of the children of the province, with their wishes, the naivety and their dreams. Preface by Federico Moccia.